The occupational health and safety (OHS) profession is being affected by demographic changes as much as any other profession. Younger people seem to have a very different expectation on how to interpret and apply OHS, and older people are tired of being lectured to, and this is putting pressure on those who organise events, seminars and conferences and those who mentor and educate in a range of ways.
Some organisations and conferences are responding by reconfiguring the provision of information away from the lecture format of an expert to a mix of communication methods. This blog has written about some of those that occurred in the last two years. These conferences are less academic than in earlier days. Rarely is a conference accompanied by a handbook of research-based conference papers; some provide no papers at all and slideshows delivered a fortnight after the event are devoid of context and next to useless.
If the best way to implement health and safety changes is through a multidisciplinary approach, surely conferences and seminars must also be multidisciplinary. An OHS conference that includes occupational hygiene, ergonomics and other sub-disciplines is not multi-disciplinary. When was the last time that you attended a conference that included health and safety experts from both the OHS and Human Resources disciplines? If we are to develop informed, rounded safety professionals and to implement research into practice, surely, we have to provide the mix of knowledge that our professionals need to apply in real world circumstances.
The HR and OHS combination is one area that needs attention but OHS and its conferences need to be even more multidisciplinary. Here is a list of subject matter experts that I want to hear from (Safety includes Health and Wellbeing):
Safety Economist
Safety Philosopher
Safety Ethicist
Safety Entrepreneur
Safety Gender researcher
Some of these already exist but rarely get an invitation, partly because OHS is obsessed with Safety Leadership. I refuse to attend another conference that invites a speaker who has been to the Antarctic, or survived a similar extreme experience, and seems to think that this insight helps manage health and safety in a small factory in an outer-suburban industrial estate. Too often conferences purchase someone from a Speaker's Bureau who have the keyword "Leadership" in their listing. Instead we should be looking for the keyword of "Workplace Safety". But speakers in this category are not offered. We should ask why this is.
The absence of those specialists listed above is a problem but one that is solvable. If these people do not exist, we should be encouraging people to enter these areas of study. Some OHS organisations offer grants for OHS research but much of this research remains within the narrow OHS interpretation. Grants and other encouragement should be offered to non-OHS disciplines.
Imagine if OHS supported an analysis of the economics of OHS. Does OHS save a company any money, really? We think it does, but we are not sure. We should know by now.
Imagine if OHS developed a philosopher who was equally knowledgeable in OHS as they were in Socrates, Aristotle, de Botton, and others. Preserving life and health has a moral foundation but does OHS reinforce this morality or weaken it?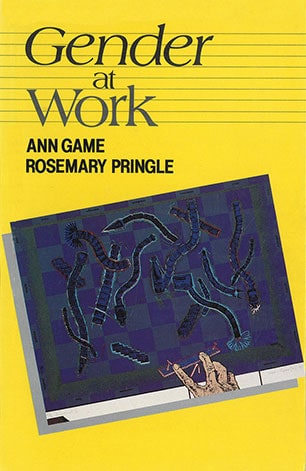 Imagine if OHS was able to identify how the level of risk varies in relation to the sex and gender of the worker or the demographics of a workplace or of a company. Gender is a neutral term that includes male, female and others. Does gender affect how OHS is interpreted and how it is implemented? The gender context of Australian workplaces was closely examined in 1984 by Anne Game and Rosemary Pringle but there is a desperate need for an update for this century.
Part of the persistence of old models of information sharing is that the OHS profession quite often focuses too much on itself rather than on the issue that it was intended to address. The focus of this blog is on workplace safety in its broadest sense. The OHS profession needs to look beyond its membership to what the members do, what values they apply and whether the advice furthers Safety or just safety management. Provan's research on safety clutter and Gregory Smith's Paper Safe are indications of some self-analysis by the safety profession, but the OHS profession would benefit from being challenged on its own ethics, its philosophy, its gender structure, and its economic assumptions.
Such challenges may generate heated debate, arguments, bruised egos, embarrassment, uncertainty and disruption but re-evaluation of core beliefs and values usually leads to improvement and OHS professes to be about continuous improvement. Continuous improvement should lead to enlightenment, but this only comes from an expansive view of the world of work, and an expansive view needs to be worked on.